POWERFUL ANTI-AGING PROPERTIES – All in one potent anti-aging retinol serum is uniquely & professionally formulated to deliver results and fight the signs of aging. Lovetica's complex retinol serum eliminates dark spots, minimizes wrinkles, supports elasticity and enhances a youthful glow, providing the skin with the ultimate rejuvenating solution.
RETINOL, VITAMIN C, HYALURONIC ACID & PEPTIDES – The superhero ingredients in this award-winning serum is exactly what your skin needs to stay youthful and radiant. Hyaluronic Acid replenishes nourishing moisture to skin, while Vitamin C evens out skin tone and dark spots. The powerful peptides in this formula minimize wrinkles and dull appearance while retinol delivers vibrant complexion eliminating the signs of aging keeping the skin young and glowing.
LIGHT-WEIGHT & HIGHLY ABSORBENT FORMULA – Our formula is non-greasy and goes on smooth while also being highly-absorbent allowing your skin to take in all the benefits to stay nourished and vibrant. The serum was designed with sensitive skin in mind. Easily apply creams or make-up following application.
DAILY WRINKLE SOLUTION – When used twice daily, you will start noticing remarkable results including reduced fine lines and wrinkles, clearer complexion without dark age spots, increased skin elasticity and firmness, minimized pores and increased collagen production resulting in a youthful vibrant glow. Your skin will feel soft and rejuvenated.
100% SATISFACTION GUARANTEE: We are confident in the quality and results of our products, there is no secret here, we are transparent about our ingredients and manufacturing practices. Our products are non-toxic and cruelty free. We care about our customers and are devoted to providing an excellent service being available 24/7 to answer any questions or concerns you may have. However, if for any reason you are not satisfied, we will provide you with a refund.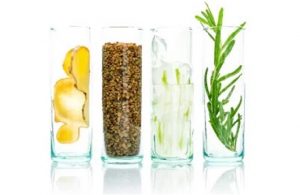 Vitamin C
Powerful antioxidant and free radical scavenger that will transform your complexion. It reduces skin blemishes and dark spots. It stimulates the production of collagen and increases skin firmness to fight the signs of aging. It is the ultimate dark spot remover and hyperpigmentation treatment.
Hyaluronic Acid
The ultimate skin moisturizer! Hyaluronic acid not only holds an impressive amount of moisture but it also replenishes the skin with antioxidant protection against environmental stressors. This superstar ingredient works extra hard to deliver supple, healthy-looking and less-lined skin eliminating wrinkles and dull complexion.
Peptides
A powerful blend of peptides helps reduce the appearance of wrinkles and laughter lines – fast. Our formula enables the face to relax, reducing wrinkles but without losing the ability to help people express themselves. It's fast-acting, long-lasting and fully reversible.
Vitamin B3
This essential vitamin aids with redness and flushing especially on sensitive skin. It inhibits the transfer of pigment to skin cells, minimizing dark spots. It also works hand in hand with Hyaluronic acid in water replenishment and collagen production. Vitamin B3 helps with the appearance of aging skin as it stimulates fibroblasts by 20% and collagen secretion by 54%. It helps to implement an evener skin tone and perfect skin complexion.
Seaweed Extract
This potent and powerful ingredient has the ability to restore and renew skin cells. Because it reinforces the cell membranes it, in turn, protects free radical attacks, which accelerate the ageing process. It is also a powerful fighter against pigmentation and is very calming on sensitive skin.
Asparagus Officinalis
We have also added a purified, standardized plant bioactive made exclusively from Asparagus Officinalis 'Grolim', the pearl of Navarra. Its unique mechanism of action helps slow the naturally occurring cellular aging process known as senescence, delaying cellular aging by decades. In vivo studies confirmed its efficacy in reducing the appearance of two major signs of aging in the skin, collagen loss and dermis thinning.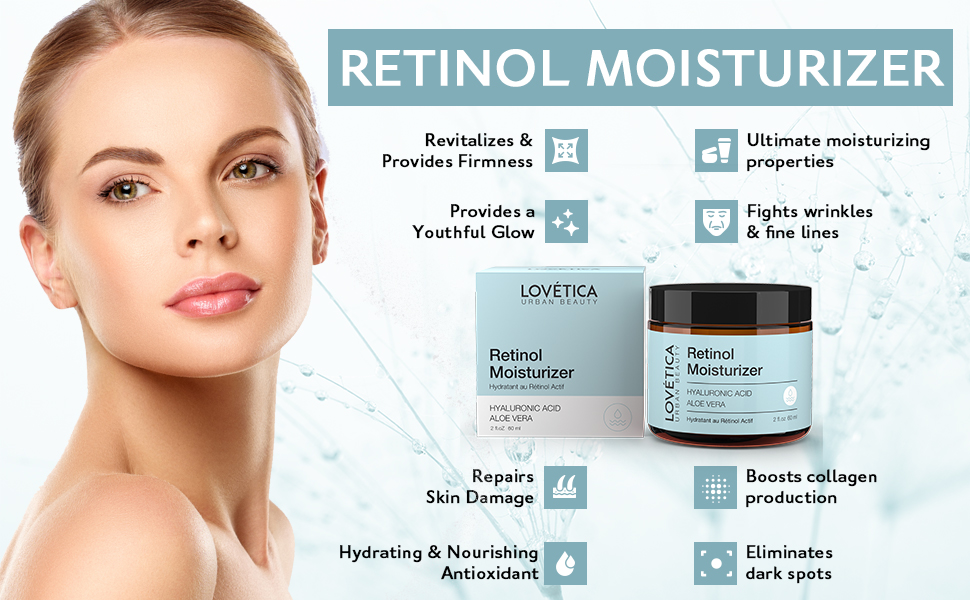 Enjoy all the benefits of this retinol serum that is 100% all natural, not tested on animals, Doctor trusted and made from high quality ingredients in Canada. We do not use any harsh chemicals, keeping our serum natural and perfect for sensitive skin. You no longer have to break the bank and spend money on a number of different serums that deliver little to no results. Find everything you are looking for in this one simple bottle, without the compromise or use of any harmful chemicals, you will achieve the results you have been looking for naturally.